Event:
Commerce ConneX - MNP
Date:
Wed, Sep 27th, 2023
Time:
5:00 pm to 7:00 pm

Description: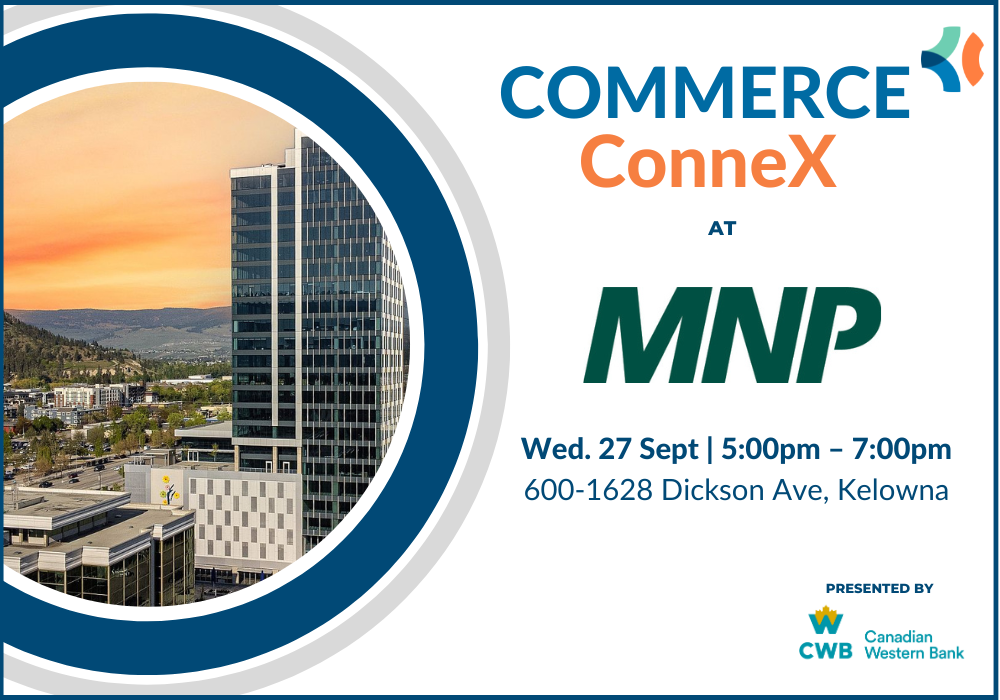 We are kicking off our fall Commerce ConneX hosted at MNP brought to you by Canadian Western Bank!
Join us on September 27th to welcome you back from summer with great food, drinks and networking. Register now to reserve your ticket!

Cancellation Policy: Cancellations must be received 5 business days prior to the event to be subject for a refund.

Open to members and non-members. All membership networking vouchers must be redeemed online.


Venue:
MNP LLP
Address:
1500-1700 Dickson Avenue, Kelowna
Cost:
Regular Rate - $19.05
Member Discounted Rate - $9.52
Complimentary Commerce ConneX e-voucher (Value $10) - $9.52
Ticketing and/or registration:
Register here
For more info:
Ph: 250-861-3627
Email: hello@kelownachamber.org

Kelowna Chamber of Commerce