Event:
Flamenco Fest - Introduction to Flamenco
Date:
Thu, Sep 28th, 2023 to Fri, Sep 29th, 2023
Time:
7:30 pm to 9:30 pm

Description: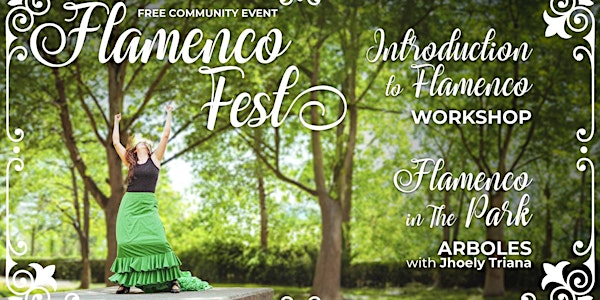 Don't miss this opportunity to immerse yourself in the vibrant world of flamenco and explore its rich cultural heritage with a FREE flamenco community event and workshop!
At 7:30 PM on Thursday, September 28th, join us for an introductory Flamenco workshop in the Salloum Studio at the RCA. This beginner-friendly class will walk you through the various elements of flamenco, teaching you fundamental steps and concepts, including hand and arm movements, hand clapping, marking steps, footwork, and the enthusiastic flamenco shouts of encouragement (Olé!). Register here.

Discover a one-of-a-kind and captivating outdoor adventure at Rhapsody Plaza, situated near the Dolphins, on Friday, September 29th, at 12:15PM & 5:15 PM. Experience "Flamenco in the Park: Arboles with Jhoely Triana," an extraordinary site-responsive performance that beautifully merges the passion and grace of flamenco dance and music with contemporary themes of resilience, hope, and community.


Venue:
Rotary Centre for the Arts
Address:
421 Cawston Avenue, Kelowna
Cost:
Free
Ticketing and/or registration:
Register here
For more info:
Ph: (250) 717-5304Email: info@rotarycentreforthearts.com

Rotary Centre for the Arts
www.rotarycentreforthearts.com/