Event:
Island of Misfit Toys - A Night of Experimental Music
Date:
Fri, Jun 9th, 2023
Time:
9:00 pm

Description: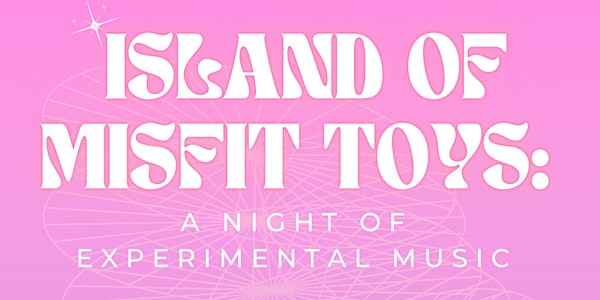 A night showcasing the best of Kelowna's offbeat talent, featuring genre-bending acts and an evening of art and community.
Island of Misfit Toys - a night of experimental music.

The brainchild of indie poet/hiphop artist Frantic and Art Pop/ Electronica artist Aileé Zaga, this will be a night you don't want to miss! After discussing their shared experience of existing between genres, they decided to put together an event celebrating those who dance to the beat of their own drum.

Featuring a selection of seven acts from Kelowna's underground music scene:

Celeste Noir

Ben Shipley

Voice of Joopiter

Sunbo World

Frantic

Aileé Zaga

Kinfolk Nation

Join us for a night of music you won't forget!


Venue:
DunnEnzies Pizza Downtown
Address:
1559 Ellis Street, Kelowna
Cost:
$22.63 including fees
Ticketing and/or registration:
Tickets are available online at
Eventbrite
For more info: