Event:
Salt Crystal Cave Sound Bath
Date:
Sun, May 28th, 2023
Time:
3:00 pm

Description: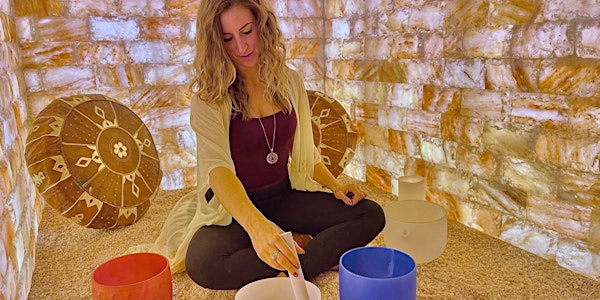 Immerse yourself in a spectacle of sensations as you enjoy our sound bath in Kelowna's unique salt cave.
Enter a dimly lit cave made entirely of Himalayan salt, which glows with a warm orange hue from the soft lighting. The walls and floors of the cave are covered in salt crystals, and the air is infused with the therapeutic properties of salt.

As you settle into a comfortable position, your sound worker to play quartz crystal singing bowls with voice activations (or transmissions, w/e you prefer) to guide you out of your head and into your body. The sound waves created by the instruments travel through the air and vibrate against the salt crystals, producing a rich and deep sound that fills the space.


Venue:
Room and Pillar Spa
Address:
1546 Harvey Avenue #100, Kelowna
Cost:
CA$75.88
Ticketing and/or registration:
https://www.eventbrite.com/e/salt-crystal-cave-sound-bath-tickets-636743325427
For more info: