Event:
Arts on the Avenue 2023 - August
Date:
Thu, Aug 3rd, 2023
Time:
8:00 am to 5:00 pm

Description: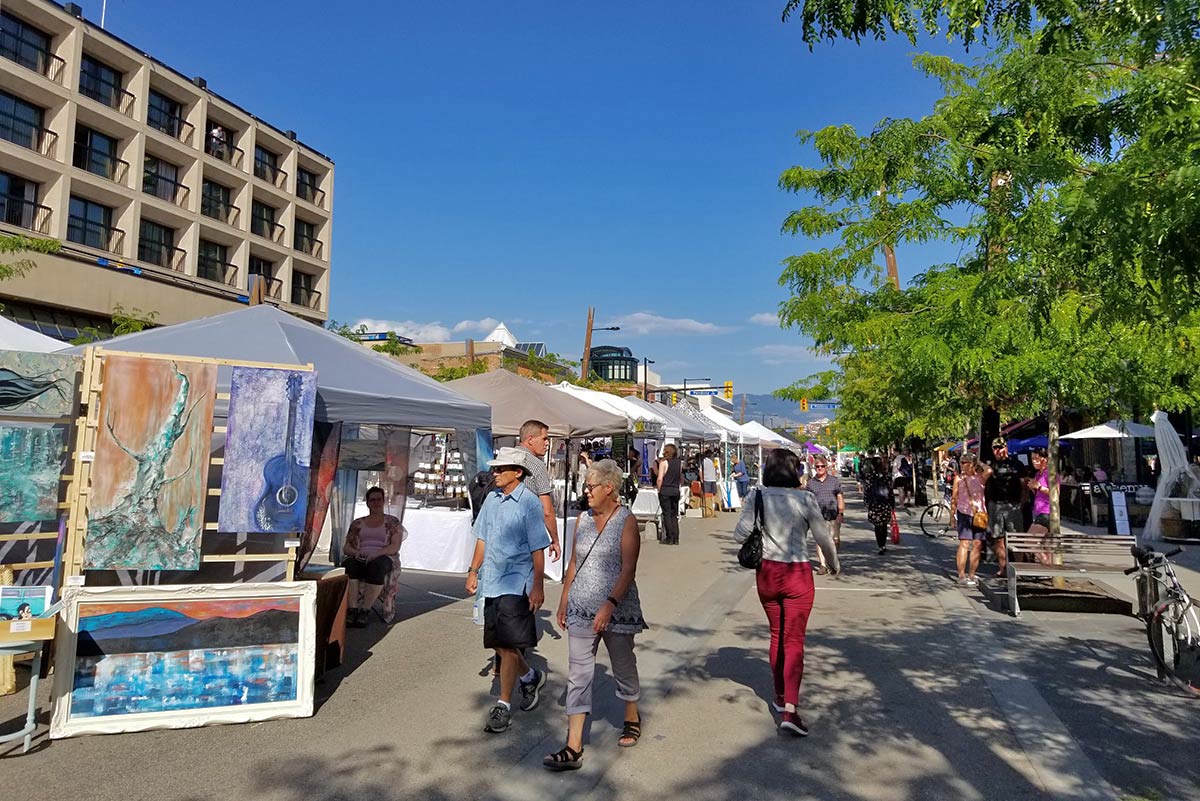 Come discover artists across multiple visual art disciplines as they take over Bernard Ave to showcase and sell their work.
"Arts on the Avenue" is a one-day, outdoor event celebrating and promoting the visual arts community in its many forms. This curated event offers a range of activities primarily for adults. Saunter through this eclectic art maze to experience retails sales, live performances, and hands-on community art projects.


Venue:
Bernard Avenue, 400 Block
Address:
400 Bernard Avenue, Kelowna
Cost:
Free
Ticketing and/or registration:
Renata Mills (Executive Director)
Ph: (250) 868-3326
Email: rmills@festivalskelowna.com
For more info:
festivalskelowna.com/event/arts-on-the-avenue-2023-august/