Event:
Comedian Kyle Patan presented by Home Hardware
Date:
Sat, Dec 17th, 2022
Time:
8:30 pm to 10:00 pm

Description: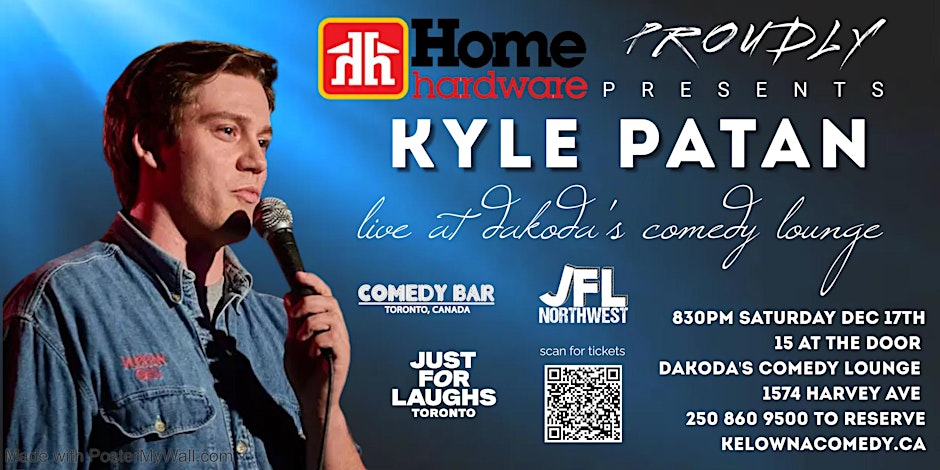 Home Hardware is excited to present Kyle Patan at Dakoda's Comedy Lounge.
Kyle Patan is a brilliant comedian with a unique and captivating style that combines improv and story telling. He has performed on stages across Canada, but he started right here in Kelowna. Kyle has performed on Just For Laughs Northwest and is a regular at Toronto's Comedy Bar.

"This is a must see show!" -Dave Kopp, founder of Kelowna Comedy.

Thanks so much to Home Hardware for their generous support of Kelowna Comedy and the arts in the Okanagan.


Venue:
Dakodas Comedy Lounge
Address:
1574 Harvey Ave , Kelowna
Cost:
$15 at the door - Reservation is advised
Ticketing and/or registration:
Tickets are available online at
Eventbrite
For more info:
Please call 250-860-9500 to reserve