Event:
BFP
Date:
Thu, Dec 8th, 2022
Time:
9:30 pm

Description: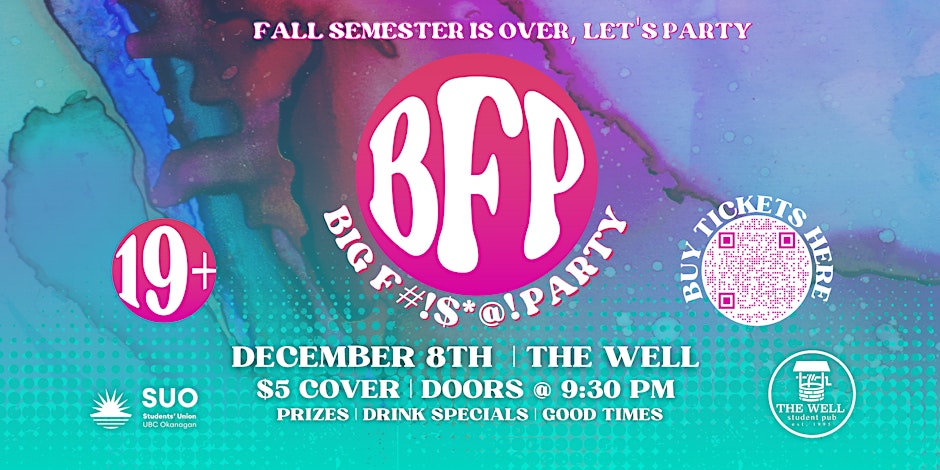 One last party before exams with great drink prices.
Don't take a cab downtown and pay $100 round trip and then $9 drinks.

The Well is close by and your money will go twice as far with our drink prices.


Venue:
The Well Pub (UNC125)
Address:
3272 University Way, Kelowna, V1V 1V7
Cost:
$6.32
Ticketing and/or registration:
Tickets are available online at
Eventbrite
For more info: