Event:
Born to Act Open House with Kim Coates
Date:
Sun, May 15th, 2022
Time:
6:30 pm to 9:30 pm

Description: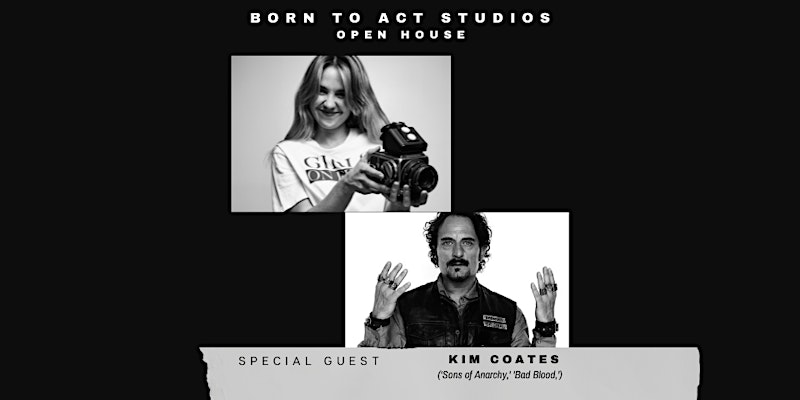 Come explore this new acting studio in Kelowna, B.C at the open house with special guest, Kim Coates ("Sons of Anarchy, "Bad Blood," "Waterworld").
We will be talking to Kim about how he started his career in theatre at the University of Saskatchewan, and how he honed his craft and transitioned to TV, film and Broadway. Local producers, agents, filmmaker networking, actor scholarships and prizes.

Born to Act Studios will be offering scholarships for an actor starting out, and a BIPOC actor. All proceeds from tickets purchased will go towards these opportunities.

Early Bird Price: $20.00

After May 4th: $32.00

NOTE: EVENT MAY BE POSTPONED, IN THAT CASE TICKETS WILL BE HELD FOR FUTURE DATE.


Venue:
BNA Brewing Tasting Room
Address:
1250 Ellis St, Kelowna, V1Y 1Z4
Cost:
$20 - $32
Ticketing and/or registration:
Tickets are available online at
Eventbrite
For more info: