Event:
Josh + Bex (+ full band) Album Release Concert feat. guest N. Sherman
Date:
Fri, May 20th, 2022
Time:
7:00 pm to 9:00 pm

Description: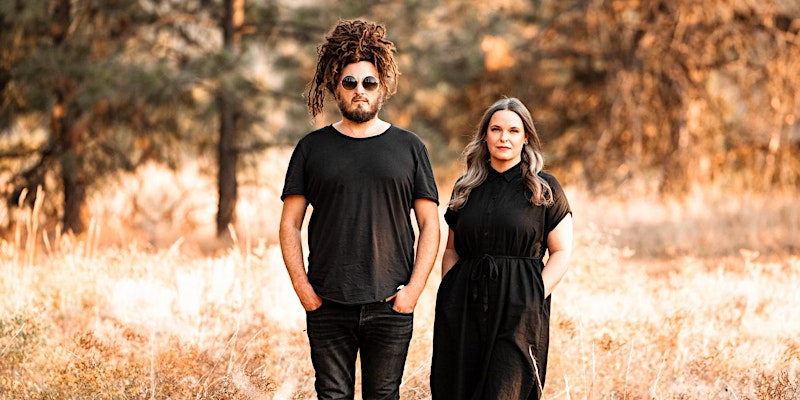 Join local Canadiana Dream folk duo, Josh + Bex (and special guests), as they celebrate the release of their sophomore album!
Join local Canadiana Dream fold duo, Josh + Bex (and special guest opener, N. Sherman), as they celebrate the release of their sophomore album, Everything is Everything, by performing the collection with a full band. We are honoured to be performing with a spectacular band consisting of drummer Dylan Ranney, bass guitarist D'Arcy Booth, and lapsteel guitarist Jimmy Balfour + amongst other featured special guests. This performance is the official send-off release party as they head on a western Canadian tour.

Josh + Bex will be showcasing their new record in its entirety. Their spellbinding harmonies and honed yet rustic sound, meet at the intersection of hope and sorrow – giving space to let their songs explore light, love, pain, connection and natural wonders of Mother Earth. Close your eyes and think Tim Burton meets Fleetwood Mac—creating a haunting, yet soothing and familiar dreamscape.

The duo have performed at the internationally acclaimed Salmon Arm Roots and Blues Festival. In 2021, Josh + Bex won silver in Best of Kelowna Musician (Kelowna Now), giving them wide recognition throughout the Okanagan Valley and beyond.

The duo are performing at the Centre culturel francophone de l'Okanagan, May 20th (the day their album hits all streaming platforms) at 7pm.

There will be refreshments for purchase (cash only).

Josh+Bex will be selling merchandise at this performance, but will only be able to accept cash payments. Thank you in advance.

If you are unable to pay the ticket fee, because of financial barriers, please send us an email. We'd like to offer you a complimentary ticket.

Thank you for the support. Performing this record live is a dream come true and we so grateful you could join us. Much love!!


Venue:
Centre culturel francophone de l'Okanagan
Address:
702 Bernard Avenue, Kelowna, V1Y 6P5
Cost:
$20 - $30
Ticketing and/or registration:
Tickets are available online at
Eventbrite
For more info: