Event:
34th Annual Business Excellence Awards Gala & Ceremony
Date:
Thu, Feb 10th, 2022
Time:
5:00 pm to 10:00 pm

Description: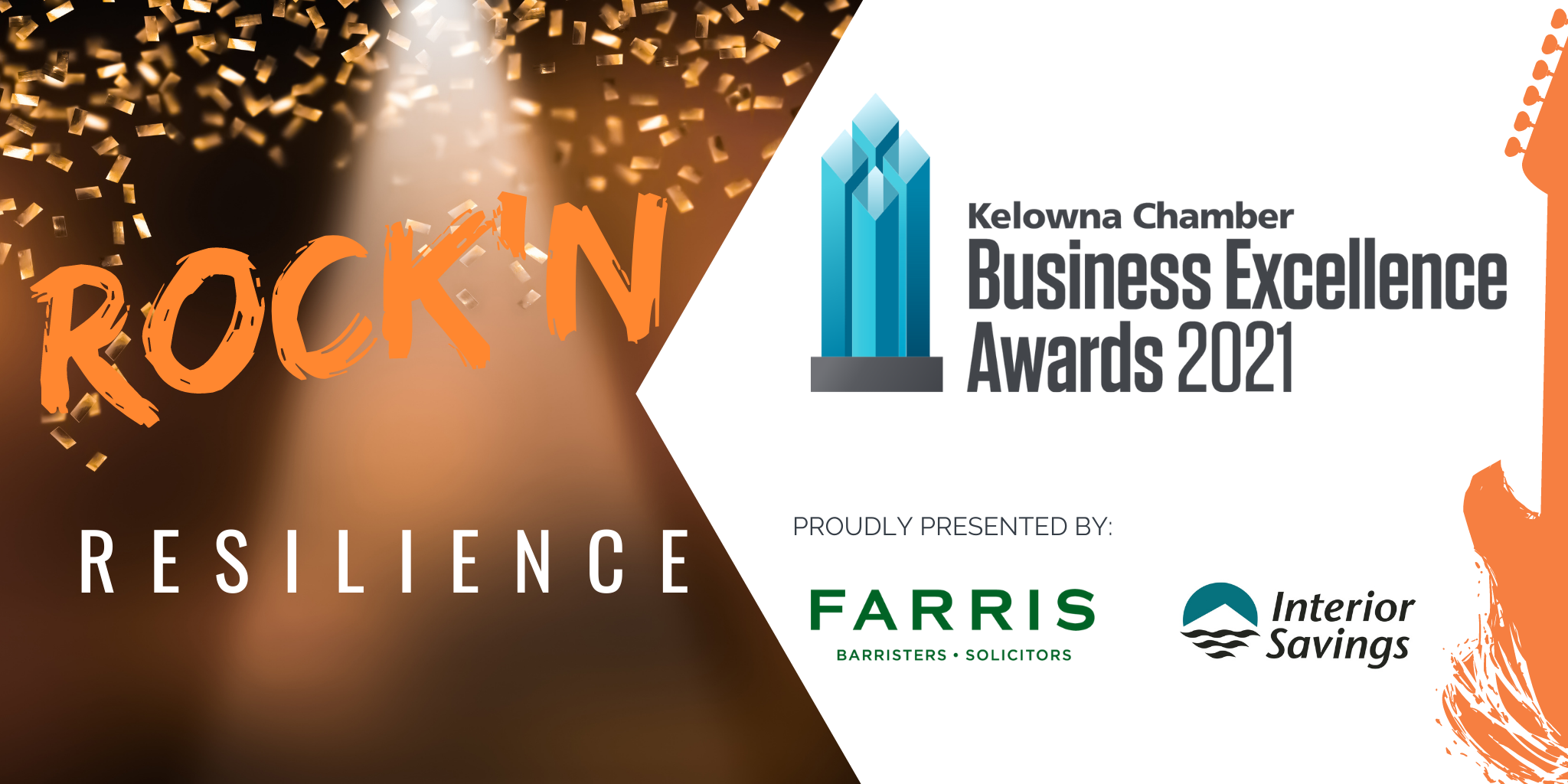 It's that time of year again -- the 2021 Kelowna Business Excellence Awards are here and we're ready to help recognize and celebrate the best in Kelowna-area business and community leadership.
For the 34th Annual Business Excellence Awards Gala, we chose the theme "Rockin' Resilience" - and awards in 2021 will celebrate in particular those businesses which embody those traits: the ability to keep going, keep staff and customers engaged, keep the lights on, keep moving forward. The Kelowna Chamber salutes all Kelowna-area businesses and how they have rolled with the many punches thrown at them during 2021.

This past year has been an incredible period of continued growth and expansion into the world economy for Kelowna. National and international companies continued to open local branches and even headquarters right here in our city. Locally-grown businesses expanded their operations and exports around the world. It's clear that Kelowna's influence is expanding beyond our region and even our provincial and national borders.

In light of recognizing excellence and resilience, we're honoured to once again be joining our co-presenting sponsors Farris LLP and Interior Savings Credit Union to celebrate the exceptional business and community leaders within our community. As well, numerous other sponsoring organizations throughout the local business community have said "yes" to making this year's Awards possible. Thank you, all.


Venue:
Delta Hotels by Marriott Grand Okanagan Resort
Address:
1310 Water Street, Kelowna
Cost:
For more info: