Event:
Community Climate Well Being Workshop Series
Date:
Wed, Oct 20th, 2021
Time:
6:30 am

Description: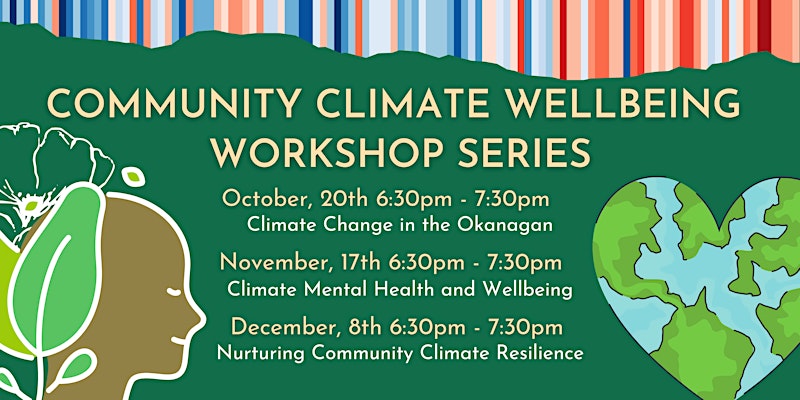 A workshop series for coming together as a community to explore the impacts of climate change on community spaces, wellbeing and resilience.
This community workshop series seeks to explore and learn about the many ways climate change continues to impact the Okanagan Valley and its growing communities.

Folks can join one workshop to explore a given issue or join all three to reflect on the scope of climate issues in the Okanagan.


Venue:
Online
Address:
Kelowna, Kelowna
Cost:
Free
Ticketing and/or registration:
https://www.eventbrite.ca/e/community-climate-wellbeing-workshop-series-tickets-170470511890
For more info:

GECCO and Okanagan Climate Hub