Event:
Shiny Objects - The Conductor With ADHD Kelowna Premiere + Panel Discussion
Date:
Sat, Oct 16th, 2021
Time:
7:00 pm to 9:00 pm

Description: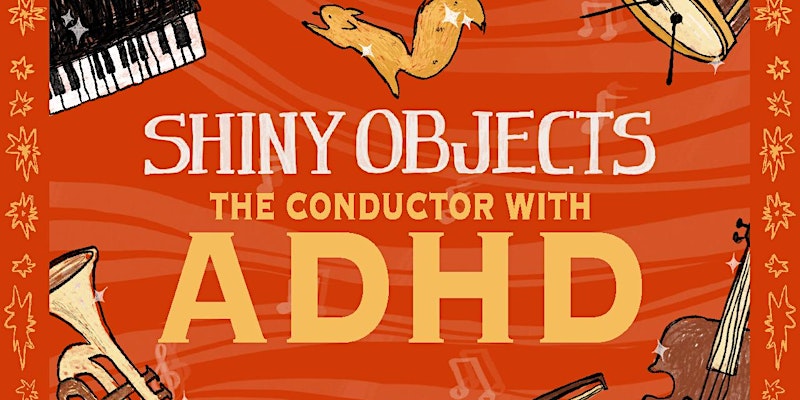 A new documentary on the gifts and challenges of ADHD, followed by a Q&A with experts from the film. Starring conductor Rosemary Thomson.
This is the Kelowna premiere of Shiny Objects - The Conductor With ADHD, a locally filmed and produced documentary directed by Gillie Richards. The film shares the story of local conductor and artistic director Rosemary Thomson's journey through her recent diagnosis of ADHD and the personal steps she took to understand, destigmatize and now advocate for awareness of the condition. The film also features the Okanagan Symphony Orchestra, the Okanagan Symphony Youth Orchestra and Opera Kelowna and proceeds from the film will go to support these organizations. Following the screening of the film (40 min) there will be a panel discussion and Q&A with Rosemary and experts from the film to discuss the condition and what it means to be a creative professional with ADHD, as well as allow for further discussion and support for the community on how to navigate and thrive with a neurodiversity. This event is sponsored in part by the Associate President's Students and Student's Wellness Center of UBCO.


Venue:
Kelowna Community Theatre
Address:
1375 Water Street, Kelowna
Cost:
$25
For more info: