Event:
'After the Fire' by Andreas Rutkauskas at the Alternator Centre for Contemporary Art
Date:
Fri, Sep 10th, 2021 to Sat, Oct 23rd, 2021
Time:
11:00 am to 6:00 pm

Description: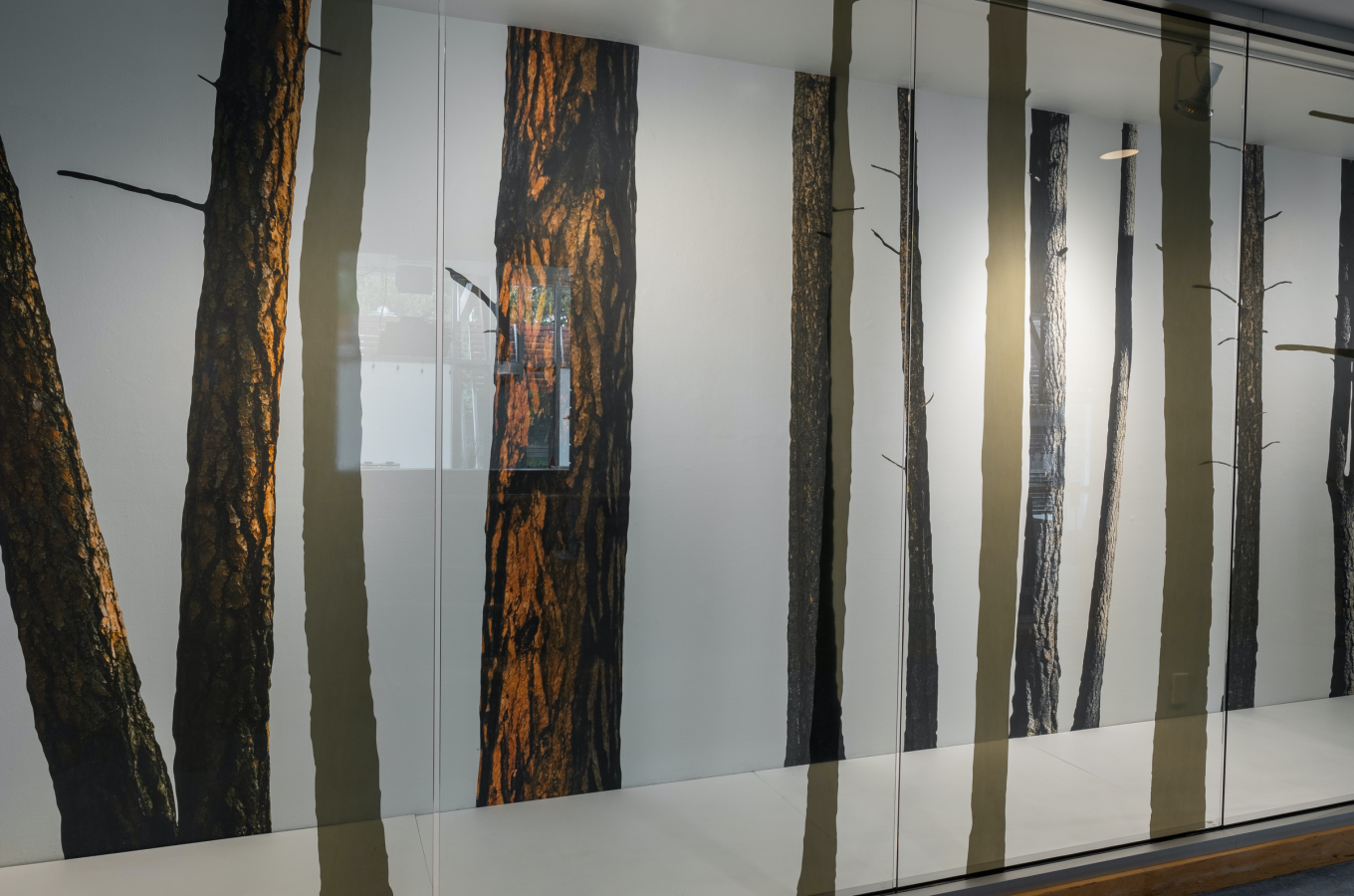 Now on view in the Window Gallery of the Alternator Centre for Contemporary Art, local artist Andreas Rutkauskas exhibits a photographic-based installation on the aftermath and regeneration following wildfires in the Southern Interior.
'After the Fire' uses imagery sourced exclusively from the unceded traditional territory of the Syilx to create a form of the diorama that allows the viewer to navigate through a composited forest consisting of trees that have burned and survived fires that took place between 2015 and 2020. Consequently, visitors may witness the process of regeneration from the recently burned forest through varying degrees of succession, and contemplate how wildfire can lead to ecological renewal.

Rutkauskas has selected components from original photographs made with his camera at four sites that burned between 2015 and 2020, focusing exclusively on the trunks of charred Ponderosa and Lodgepole pine. These source photographs were made between two months and three years following each fire's occurrence, which affords the viewer with an opportunity to witness the process of regeneration.

Rutkauskas aims to provide an alternative viewpoint to the sensationalist aesthetic of wildfire in popular media. The Okanagan is a fire-adapted ecosystem, and the Syilx maintained a balance between ecological processes and human influence through the practice of cultural burning. As the artist explains "I hope this work can act as a conduit for discussions between various stakeholders on how we can live cooperatively with fire into the future".


Venue:
Alternator Centre for Contemporary Art
Address:
421 Cawston Ave, Unit 103, Kelowna
Cost:
For more info: