Event:
Pranayama △ Joy of Breathing
Date:
Wed, Sep 22nd, 2021
Time:
1:00 pm to 1:30 pm

Description: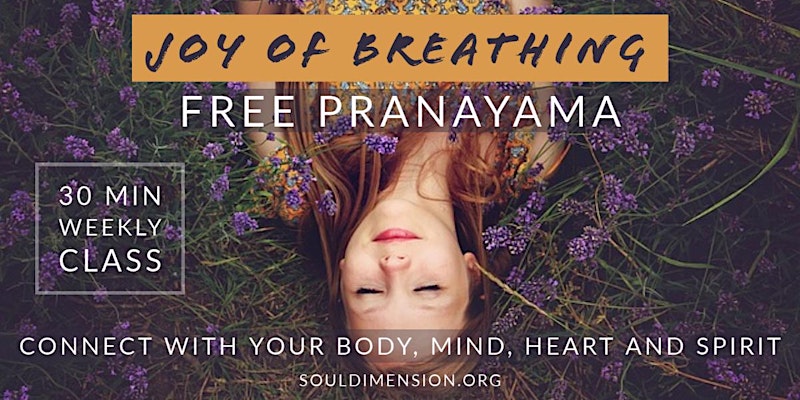 Free Online Breathwork Class. Unlock the benefits of Joy of Breathing. Awaken a conscious connection with your body, mind, heart and spirit.
Experience the powerful benefits of the Joy of Breathing transformational breathwork. The breathing technique works to quickly and effectively allow you to access a deeper, more conscious connection with the body, mind, heart and spirit.


Address:
Online Event, Kelowna

Cost:
For more info: