Event:
Painting Pumpkin with PLAN Okanagan
Date:
Sun, Oct 17th, 2021
Time:
1:00 pm to 2:15 pm

Description: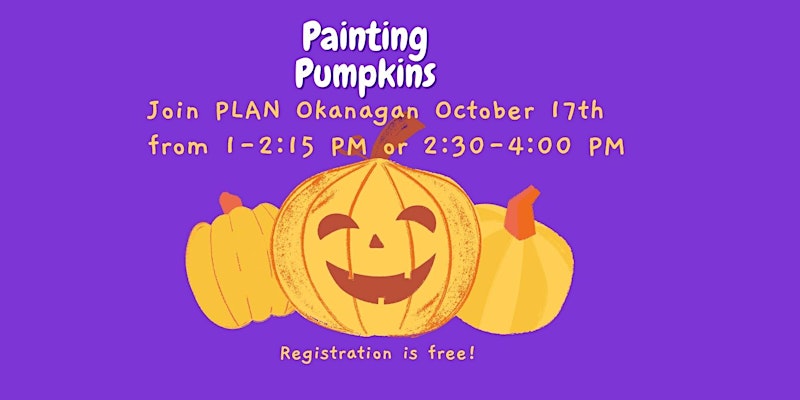 PLAN Okanagan is inviting you to a Family Pumpkin Painting afternoon. Bring a pumpkin (or two) and we will provide the paints and supplies.
We plan to paint our pumpkins outside, please dress appropriately. If the weather is poor we will move inside.

Covid-19 protocols will be in place.


Venue:
Pathways Abilities Society
Address:
123 Franklyn Road, Kelowna
Cost:
Free
For more info:
250-860-2080