Event:
Family Orange Shirt Day
Date:
Thu, Sep 30th, 2021
Time:
12:00 pm to 4:00 pm

Description: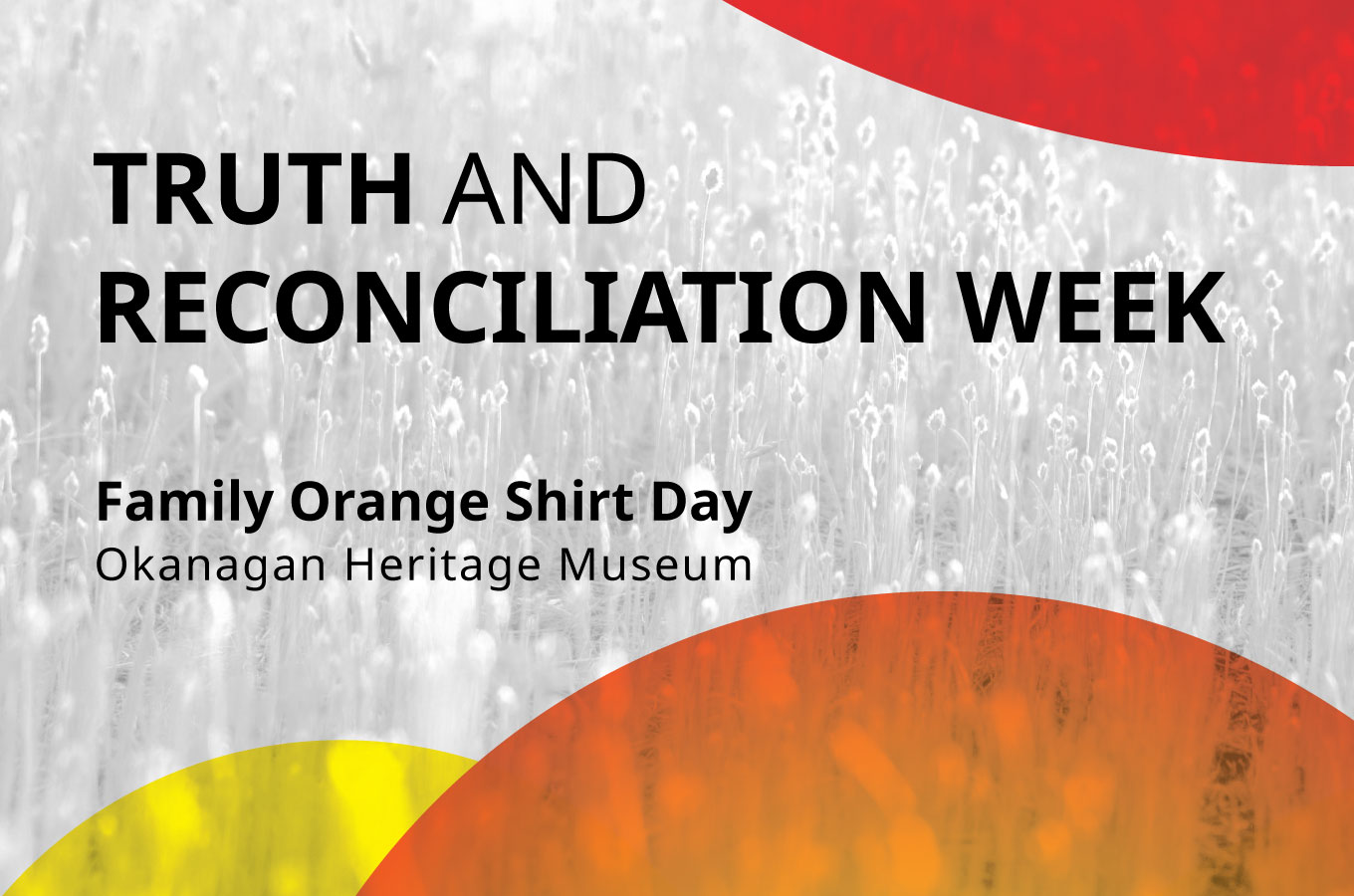 Learn the broad story of the residential school experience in the Okanagan, including where the children went, what happened, and the cultural items, homes and lives they had to leave behind.
Join us at the Okanagan Heritage Museum where we will look at traditional cultural items of the syilx people. We will visit the winter home where we will learn more about the residential schools attended by syilx children. Guests of all ages are invited to join our hands-on "make a doll" activity with a story that connects it to a residential school experience. Before you go, take a moment to reflect on what you've learned and write your message on a paper orange shirt.


Venue:
Okanagan Heritage Museum
Address:
470 Queensway Avenue, Kelowna
Cost:
By donation
For more info:
250-868-4836