Event:
Embracing Abstraction with Brazen Edwards
Date:
Sat, Feb 17th, 2018 to Sun, Feb 18th, 2018
Time:
10:00 am

Description: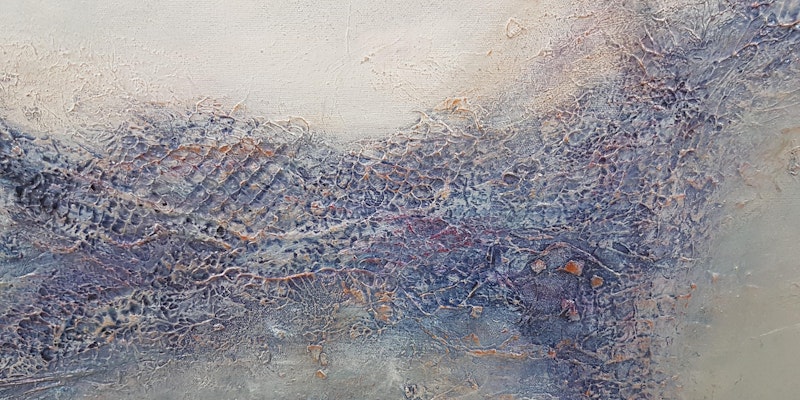 This exciting 2-day workshop is designed for anyone wishing to explore painting in abstraction using techniques of laying in texture.
Participants will be combining art materials and household objects to experiment so you get over the fear of working with acrylics and abstract compositions. You will be encouraged to approach painting loosely so you're fully able to explore and have fun.

A demonstration will be given each day and we'll cover the basics of glazing, splattering, washes, blending and working with texture mediums and pastes. Students will prep surfaces and develop compositions that will be used for day two. ​The next day will be creating more layers and unifying your surfaces with colour to develop subtle and sculpted textures by dry brushing, using acrylic glazes and stencil transfers to finish your paintings.

This class is suitable for all levels however some experience with acrylics would be an advantage. This will be a risk taking workshop where artists will be pushed to paint on the edge and be inspired to trust their instincts.

Date: Feb 17th - 18th 2018
Time: 10:00am - 5:00pm
Cost: $150

Workshop Location:

Ellis Art Studios
1021 Ellis Street
Kelowna, BC V1Y 1Z3
Registration:
You can secure your spot by purchasing this workshop online or by signing up via email or telephone at director@ellisartstudios.ca | 250.300.4668 or in-person at Ellis Art Studios.

Refund & Cancellation Policy:
A supply list will be provided. You may withdraw 4 weeks prior to the workshop start date and receive a full refund. No refunds will be allowed after this date.


Venue:
Ellis Art Studios
Address:
1021 Ellis Street Unit 203, Kelowna
Cost:
$150
For more info: