Event:
Facilitator Training: Essential Training Skills
Date:
Thu, Mar 8th, 2018
Time:
9:00 am to 3:00 pm

Description: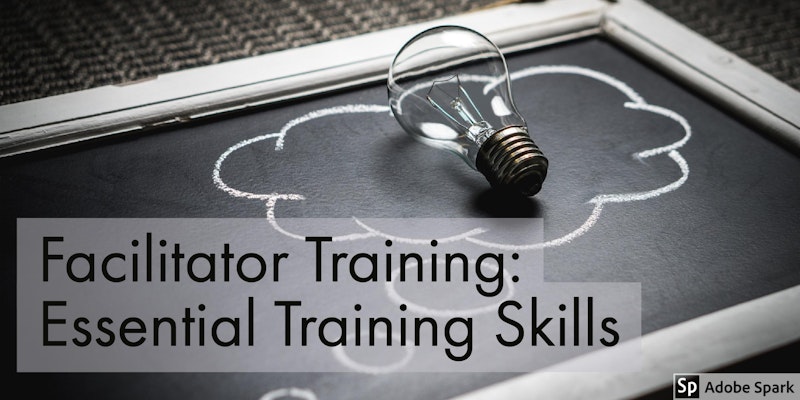 Become a more compelling workshop facilitator with next-level tips, tricks, and training. At this training session, you'll learn:
How to share your expertise in a memorable way that makes an impact

Why your attendees' learning styles matters (and how to improve learning outcomes by managing lots of different attendee personalities)

What you can do to make trainings more effective and fun

Simple tips & tricks to start improving your delivery skills NOW

New tools for defusing tensions, so having a few strong personalities in the room won't derail you



As a free bonus, you'll also get the DeSignMATRIX, a tool that takes the guesswork out of presentation planning and makes it easy to run a dynamic, memorable presentation that everyone will love.



You're already super rad. We can help you become even more AWESOME.



Key workshop delivery skills that are simple and easy to implement
DeSignMATRIX, the design tool that removes guesswork and ensures you connect with every participant
Understanding of group dynamics, personality and learning styles and how these impact learning
Strategies to deal with "challenging" participants and "power" levels in the room
Presenter:

Karen Bowen owns ManagerKnowHow, a firm specializing in leadership curriculums and interventional organizational development services. Masters educated with 20+ years of experience, Karen is an expert in translating the complex world of values, leadership skills, team dynamics, and culture into metrics, measurable trends, concrete strategy and practical objectives. A passionate outdoor enthusiast and athlete as well as a practicing fitness and yoga instructor; Karen practices a holistic approach to life and leadership. Incorporating mindfulness, intention and conscious choice into solid personal leadership theories ensures sustainable and achievable results.

Contact Karen at Karen@managerknowhow.com, or on her website, on Facebook, Twitter, and LinkedIn.


Venue:
Okanagan coLab
Address:
204, 1405 St. Paul Street, Kelowna
Cost:
CA$100
For more info: